About Carryabag - The luggage transfer service along the Cotswold Way
Thirty years of luggage-free travelling
With 30 years of experience, Carryabag offers a luggage transfer service along the Cotswold Way. Whilst you are enjoying a day of walking, hiking or rambling through beautiful scenery and fresh country air, our friendly drivers will collect your bags and securely deliver them to your next overnight stop.
The Carryabag luggage transfer service operates the length of the Cotswold Way between Chipping Campden and Bath and covers the full 102 miles of the trail, whether you're walking South or North.
Born and based in the Cotswolds
Carryabag was founded by Steve Short, who also runs walking and cycling tour operator Compass Holidays. As a trusted supplier for both individuals and Cotswold tour companies alike, we have transported over 70,000 pieces of luggage and become experts in every aspect of 'The Cotswolds'.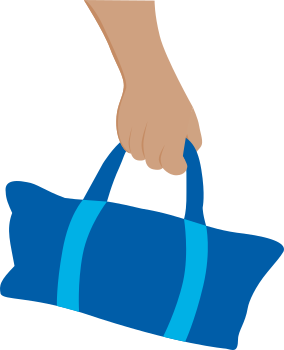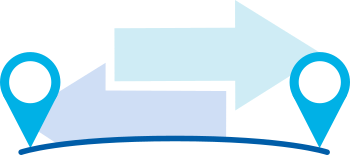 Booking your luggage transfers
Our standard Carryabag service runs from Easter to mid-October every year along the Cotswold Way National Trail, but we can usually accommodate out of season bookings.
We can collect and deliver your luggage from many accommodation providers including guest houses, campsites, hotels and B&B's. We can also collect and drop off your luggage if you are staying with an Airbnb; all we require is the address and both a regular and alternative telephone number. We'll also need to know a safe place to leave the bags just in case no one is in when our driver arrives.
To book your transfers, simply add your itinerary online and we'll do the rest!
Booking your accommodation
From accommodation and the best stops, to places to visit and things to do, we can provide you with all the help and advice you need to make your trip a success. We offer a comprehensive accommodation service tailored to the places you'd like to visit and how far you'd like to travel each day. To let us book your accommodation, find out more, or get a bit of specialist help, contact us on 01242 250642 or email us: info@carryabag.co.uk.